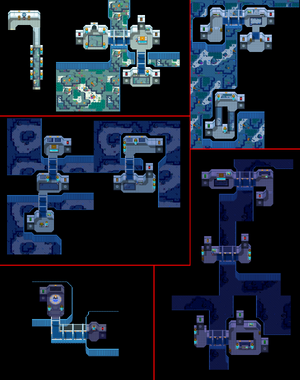 The Andante Gym is the official Gym of Andante Bay. It is based on Water-type Pokémon. The Gym Leader is Cameron. Trainers that defeat him receive the Depth Badge.
Appearance
The Gym is a building with a maze of underwater glass tunnels. The maze is on multiple levels, and leads to the bottom where Cameron is found in a sea-floor lab.
Trainers
Trainer
Pokémon

Diver Marco
Reward: 800

Scientist Debbie
Reward: 1200

Scientist Quinn
Reward: 1248

Scientist Jodene
Reward: 1296

Diver Derek
Reward: 896

Diver Murphy
Reward: 832

 
Reward:

3840

Held item:

Wise Glasses

Scubug

♂

Lv.28

Held item:

Eviolite

Glocto

♀

Lv.30
Items
Trivia
The Trainers in Andante Gym are named after characters from the animated television series Sealab 2021.